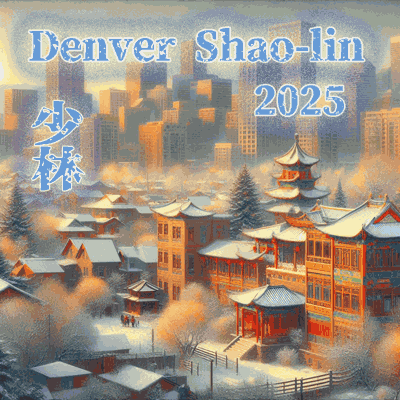 AUGUST Greetings Shao-Lin,
Summer is in its final month, as we continue the FUN, Challenge, and Excitement known as Shao-Lin Kung Fu! We start-off August 2019, by teaching the Legendary Taoist "Heroic & Dynamic" 2nd Road of HUA Mountain Fist! It ONLY comes around once every 3 years, so don't miss it! Beginning Saturday, August 3rd, 9am – for 5 weeks!
And be sure to practice your Monk's double-ended staff spins on both left & right sides, as the Pang vs Pang – 2-Person Staff Fighting Set - Festival is also this month, on Thursday August 8th @ 6PM. Combining spins and strikes, thrusts and sweeps!
And for our Black Belts of ALL levels, we have scheduled their 1st Black Belt PreTest in preparation for Testing in 2020 to 2nd black or Above! Sunday August 18th, 2019 @ 8am at the Denver Kwoon.
And of course, the Brown Belt End-of-Summer TEST is Sunday August 18th @ 12noon, following the Black Belt PreTest.
And as promised, the FESTIVAL to follow all the Testing on Sunday August 18th @ 2PM is the best KUNG FU Festival EVER! The WING & THUNDER Claws of SHEN LOONG! "Spiritual Dragon who controls the Winds & Rains" The FIRST of our Shao-Lin Ground Dragon System Festivals! DON'T MISS IT!
For our Advanced/Senior Black Belts, Part II of the 36 Hit the BronzeMan – Dim Mak – training seminar at Denver is on Sunday, August 25th @ 10am.
Also, as usual, our Historic 1,000 year tradition of Shao-Lin Wooden Man - Iron Monk/Iron Bone training continues into it's 6th year! And it's just sooo much FUN!
The invigorating & serene Dragon Meditation continues on Saturdays in Denver, for those looking to relieve stress, improve concentration, cultivate chi, and improve overall health!
PS: Don't forget to begin making your travel plans for the upcoming Annual Visits /Festivals to the Chinese Shao-Lin Centers @ Salt Lake City – September / Albuquerque – October / Los Angeles – early November / Barcelona – end of November.
Looking forward to seeing all of you for the exciting training throughout the month of AUGUST 2019...Zai jian