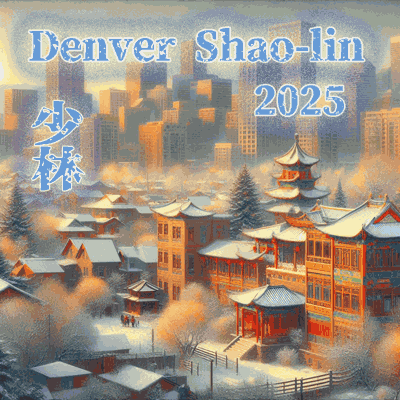 Holiday Greetings Shao-Lin,
As the end-of-the-year approaches, we still have lots of exciting training during the month of December!
Plenty of Excitement, Challenge, and FUN known as Shao-Lin Kung Fu!
As we begin the month on Saturday 12/7/19 9am with the Internal Fighting System – Hsing I Ch'uan – 12 Animals! For 4 weeks! Focusing on the Fa Jing and Internal Power of the 12 Animals!
On Sunday, December 8th at 2PM, following the Black Belt PreTest at 8am, and the Brown Belt TEST at 12noon, we're offering for the 1st time, the "White TIGER Challenges the Heavenly DRAGON" Festival.
(Buddhist Spiritual Creatures locked in a battle that joins Heaven and Earth.) The Earthly White Tiger challenges the Heavenly Green Dragon in an embrace that connects Yin and Yang.
And for MORE Internal Fa Jing explosive skill, we offer one of our Taoist 8 Immortals – He Hsiang Ku - The Female Immortal on Sunday, Dec. 29th (9AM-12Noon) - the female drunken immortal form. Not only does this class have unique close range techniques, it's also a good form for loosening the waist, hips, and back!
Also, as usual, our Historic 1,000 year tradition of Shao-Lin Wooden Man - Iron Monk/Iron Bone training continues into it's 5th Fall! And it's just sooo much FUN!
The invigorating & serene Dragon Meditation continues on Saturdays in Denver @ 12noon, for those looking to relieve stress, improve concentration, cultivate chi, and improve overall health!
Looking forward to seeing all of you for the exciting training throughout the month of DECEMBER 2019.
Zai jian
PS: Brown & Black Belts, remember that your Annual December PreTest (8am) & TEST (12noon) in on Sunday 12/8/19 followed by our Rare & very Exciting Festival (2pm)!
Happy Holidays!!!