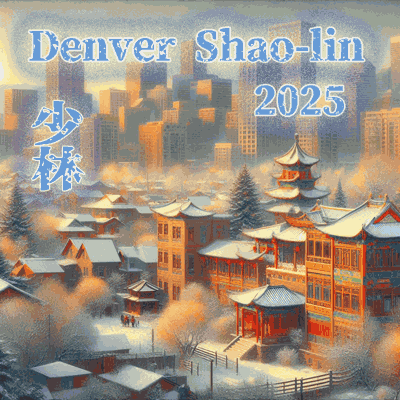 Spring/March 2021 - Year of the Golden OX Greetings Shao-Lin,
March is going to be a very Exciting and Dynamic month for our Brown and Black Belts.
In March 2021, our Brown Belts and Black Belts are preparing for their TEST/PreTest on Sunday 3/14/2021 @ Denver.
Our Shao-Lin Black Belts, ranging in levels from 1st degree Disciple Level to 5th degree Associate Master Level, will be PreTesting over ALL levels from Lower Belt material all the way through 5th Black advancement skills beginning on Sunday @ 8am.
Some of the Black Belts are PreTesting in preparation to Test in Denver on June 12th, 2021, while others are preparing for advancement the Summer of 2022, perhaps in CHINA!
(Please note there are 2 additional opportunities for Brown Belts to TEST & Black Belts to PreTest this Spring 2021 @ Albuquerque April 17th & Raleigh May 22nd, each followed by a Very Exciting Festival/seminar!)
Brown Belts @ 10am will be Testing from 3rd-2nd Brown, and some from 1st Brown into 1st degree BLACK Belt! Congrats!
The Festival being taught/offered that day (Sunday 3/14/21 @ Denver) will be the Taoist Internal Weapon "Hsing I" SIX Harmonies Staff! From 12noon-2pm (Open to ALL Levels of Shao-Lin Students.)
During March, the Brown Belts will be learning their 3rd Fujian White Crane, the most exciting and dynamic of the 3 Crane Fighting Set!
And for the Black Belts, we begin the 2nd of 2 months focusing on the Famous YANG Family Tai Chi, sections 4/5/6. Along with Push-Hands and Applications!
Our Tai Chi & Lower Belt classes, as well as, our Dragon Meditation, are both on-going, and Shao-Lin Wooden Man is better than ever, now that we have added 4 additional Wooden Men to the school's training equipment.
And instruction and training is still available, BOTH Virtually/on-line and at the School. Especially nice to train in the comfort and security of your home 24/7 when the roads are icy and treacherous!
(Keep an eye out for additional videos and training to post soon)
And offered to both Brown & Black Belts the month of March, beginning Saturday MARCH 6th @ 9am - the Ancient & Rare Internal Fighting System, that preceded and was the "inspiration" for the Art of Tai Chi – FU CHIA CHIEN – Buddha Family Fist (Fist of the Grand Ultimate Mercy) And every Saturday @ 9am, for 4 weeks.
And to end out the month, on Sunday, March 28th @ 10am-12noon, we will be teaching Part II – the O-Mei White EyeBrow Monk's Yang Dagger – utilizing the Explosive and Dynamic concepts of the internal Art of Hsing-I.
(Be sure to purchase your dagger, while supplies Last!)
FYI, all the above will be available for local & out-of-town students, virtually/OnLine.
Be sure to Sign Up Now to get the EarlyBird Discounts!