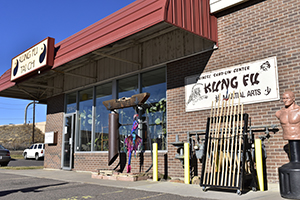 Online and In-Person Learning
You can always renew/update your membership on the website, or by coming into the school, or mailing in your payment: Membership
To access your Instructional Videos, be sure your membership is up-to-date, and also that you have friended me on FaceBook. You will then be sent an "INVITE" to join your specific Group.
If you do have any questions, regarding any of the above, please FB message me. David Soard – FaceBook
Regarding the Shao-Lin Zen Forest Groups specific to a Festival/Seminar that was (is being) taught at the "Denver" Chinese Shao-Lin Center, the accompanying Zen Forest Group/Virtual videos/training will be available for 2 months/60 days following the date of the Festival!
Most of these Festivals are for advancement for those 2nd Black through 8th Black, and are taught/offered once every 2-4 years. ENJOY!
As has always been the case, for those wishing/needing additional training or review, signing up for a Private Lesson: in-person or virtual is always available - just contact us any time.
There are now over "100" videos for Shao-Lin Active students.
Shao-Lin "Zen Forest" Groups
(Please click below on the "Group" you're interested in joining)
Shao-Lin Zen Forest Lower Belt - Tai Chi Group
Shao-Lin Zen Forest Wooden Man - Iron Monk Group
Shao-Lin Zen Forest Wooden Man Part XII+ Group
Shao-Lin Zen Forest Brown Belt Group
Shao-Lin Zen Forest Black Belt Group
Shao-Lin Zen Forest Dragon Meditation Group
Celebrating 50 Years of Kung Fu!
And 35 Years of Trips/Travel to Zhong Guo – The MIDDLE KINGDOM!
David and Sharon
9th degree Senior ElderMasters
Co-Owners/Instructors
Chinese Shao-Lin Center- Kung Fu - Tai Chi / Wooden Man
(Est. 1979)
800.Shaolin
www.Goshaolin.com
www.Shao- Lin.com