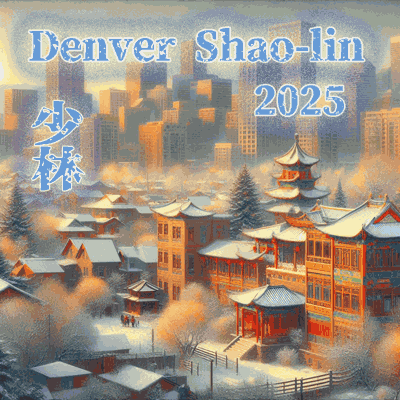 DECEMBER  2023
Happy Holidays and Upcoming NEW YEAR, Shao-Lin,
This month we have some Rare Internal Training for ALL Levels.
Brown Belts: T'IEH CHA
The "Iron Ruler" – Double Sai
Black Belts:
In November, our Denver Black Belts  will continue with everyone's
Favorite "INTERNAL ART & SKILL";
Classical PaKua Chang w Applications.
8 Changes of the Palm / Walking the Circle / 8 Sections
Along with the PaKua 2-Person Push-Hands Fighting Set
5 Days a Week (All Month Long!)
Also at the beginning of the month, taught for the 1st Time Ever:
at the Denver Shao-Lin KungFu school/kwoon,
is the rare Taoist Immortal's Double Weapon seminar
He' Hsiang Ku's  SWORD & WHISK Festival  Known as the  Elegant Female Immortal
*Saturday,  December  9th  (10AM – 12Noon)
(Be sure to purchase your "whisk" while supplies last!
As usual, our Tai Chi & Lower Belt classes are offered 4 Days a Week,
as well as, OnLine 24/7.
In Denver, our monthly advanced class features