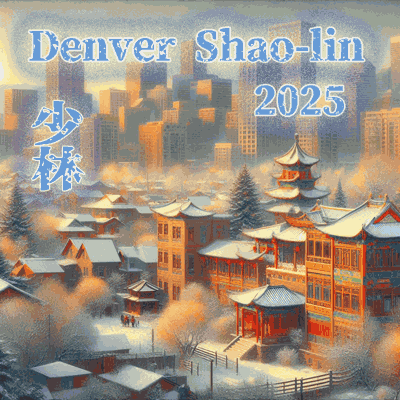 Wishing everyone a Happy New Year's Greeting in the Year of the Golden OX - 2021, as we have quite a few exciting and dynamic Kung Fu seminars in January.
Brown Belts begin the month with the historic Shantung Whirling Palms system - Chie' Chien (Connecting Fist).
And for the Black Belts we start off the New Year, as always, with Endurance Punching & Kicking class on Saturdays & Thursday's - and Glove Sparring 4 days a week, combining 1-Step Training along with Application of Forms - Animal Styles & Internal Arts!
Our Tai Chi & Lower Belt classes, as well as, our Dragon Meditation, are both on-going, and Shao-Lin Wooden Man is better than ever, now that we have added 4 additional Wooden Men to the school's training equipment.
And instruction and training is still available, BOTH on-line and at the School. Especially nice to train in the comfort and security of your home 24/7 when the roads are icy and treacherous!
(Keep an eye out for additional videos and training to post in January)
And offered to both Brown & Black Belts this month - the Famous and Explosive "Preying Mantis Pick & Play" seminar (featuring DimMak/Hit the BronzeMan applications) beginning Saturday, January 2nd @ 9am @ Denver. For 5 Weeks.
Be sure to bring your Acupuncture Model, each week, as we apply the knowledge to the various aspects of the Mantis Skills.
(We just received a couple models in-stock this week).
And to get everyone focusing on "getting" into Top shape this Year, the annual Yin/Yang Stretching & Conditioning Class is offered on Saturday 1/9/21 @ 10am-12noon.
And to end out the month, on Sunday 1/17/21 @ 10am-12noon, we will be teaching one of the Most Rare and Powerful Internal Arts - 6 Harmonies Fist, aka Mind Will Fist (Hsing I Ch'uan) 5 Roads/Elements and The Linkage of the 5 Fists/Roads.
The WuDang fighting Art General YUEH FEI taught to his army!
Be sure to Sign Up Now to get the EarlyBird Discount!