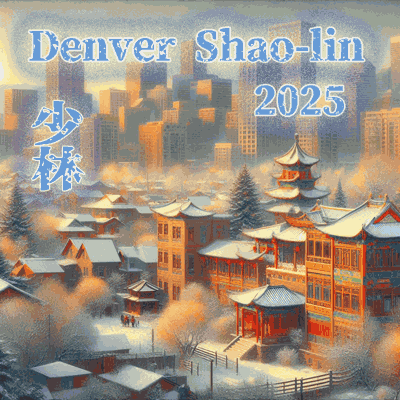 Upcoming 4th of July Greetings Shao-Lin Students,  
We start July with the Famous & Classical "Yang Family" TAI CHI CHIEN – the most elegant, graceful, fluid, meditative and internal of all the Kung Fu sword forms. Beginning Saturday, July 3rd, 9AM- 10AM for 5 weeks.
Open to Brown & Black Belts!   
And JULY has lots of very Exciting and Dynamic training throughout the month for our Lower, Brown and Black Belts.     
In the middle of July 2021, Master Tanisha and her students are hosting the Annual Black Belt PreTest/Lower & Brown Belt TEST &  Summer FESTIVAL in Colorado Springs.
Saturday, July 17th, 2021
Note the Festival flyer below and CS website for more info.

And as always, the Kung Fu FESTIVAL being offered for the "1st TIME" at the Colorado Springs school, is unique & exciting:   
It IS the 4th & Most Rare & Secret of all of our Internal ARTS! The Ancient Kung Fu Taoist Fighting System known as:   
LIU HSING CH'UAN
Meteor Fist – Explosive Fa Jing Power Training
Saturday, JULY 17th, 2021
1PM – 4PM (Open to ALL Levels)
Forearm Pads & Shin Pads also Recommended!   
Colorado Springs Annual Test & Festival
Sat. July 17th, 10am – 1pm, Pretest and Test (open to ALL levels)   
And as we near the end of the month of July, we continue our training with Kung Fu flexible weapons:
On Sunday July 25th @ Denver  10am-12noon
CHOU CHIE SAN PIEN – 9 Section Supreme (Steel) Whip Form – Part I
(Be sure to purchase your whip while supplies Last!
Foam padding and will be provided)    
On Saturday July 31st @ 10am-12noon for all Belt Levels: (One Day Only)
ESuang Ar Chie Kuen – DOUBLE NUNCHAKU Festival
Shao-Lin Flexible Weapon Form!
Don't miss this opportunity to polish your timing, coordination, reflexes, and understanding of flexible weapon skills, including Exciting Double Nunchaku Form w/Hand & Foot Strikes & Ground Techniques)  
1st Blacks and Above continue with the Chinese Weapons of Summer
Learning the Powerful Northern Staff – PAND LOONG PANG – Entwine the Dragon Staff
4 Days a Week (All Month)   
As we continue to review the Classical NORTHERN SPEARS
and Chin Na skills #21-30! (And also reviewing the Yang Tai Chi classical form as well)
  
And also during the month of JULY, the Brown Belts will be learning
the MOST Historically Famous Kung Fu Weapon – General Kwan's KWAN TAO!
All month! (from the classic Chinese novel – Romance of the Three Kingdoms!)   

Our Tai Chi & Lower Belt classes, as well as, our Dragon Meditation, 
are both on-going, and the Shao-Lin Wooden Man is better than ever,
now that we have added 4 additional Wooden Men to the school's training equipment.
(A total of 10 Shao-Lin Wooden Men available – Teaching Levels #1-13 Daily)  
  Our OnLine videos have added a feature known as: "GUIDES" grouping the training for both Lower Belts and Brown Belts for their ease of learning and advancement.
And 100% of the Lower Belt Instructional Curriculum
and 90% of the Brown Belt Advancement Curriculum are posted and available.   
And instruction and training:
Available BOTH Virtually/On-line and at the School.
Especially nice to train in the comfort and security of your home 24/7.   
Be sure to Sign Up Now to get the Early Bird Discounts!