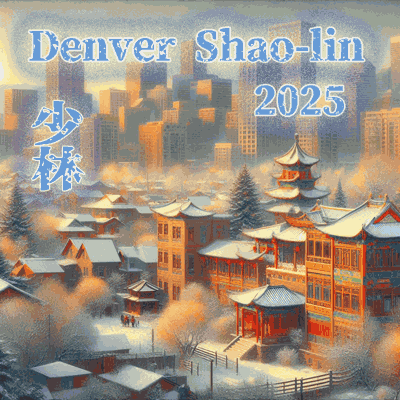 MAY 2021 - Year of the Golden OX Greetings Shao-Lin Students,
We start May with the Dynamic and Mysterious – WuDang Mountain Ching Loong Tao - "GREEN DRAGON BROADSWORD" beginning Saturday, May 1st 9AM- 10AM for 5 weeks. Open to Brown & Black Belts!
And on Sunday, May 2nd, at 9AM – 12Noon (One Day Only) A Kung Fu Straight Sword Festival: featuring 2 of our Classical Double-edged Swords. CHI HSING CHIEN – 7 Star Sword & CHUAN YANG CHIEN – Skewer the Sun Sword
And MAY has lots of very Exciting and Dynamic training throughout the month for our Lower, Brown and Black Belts.
On Saturday May 8th @ 10am-12noon for all Belt Levels: (One Day Only) The PANG vs PANG - 2-Person Staff – Weapon Fighting Set!
Don't miss this opportunity to polish your skills, timing, reflexes, and understanding of weapon applications.
1st Blacks and Above will begin the month with the King of the Chinese Weapons – The Spear 1st Northern Spear begins this weekend – Section #1 – this coming Saturday 10am & Sunday 12noon (All Month)
As we continue to review the Classical NORTHERN TAN TUI – 108 LoHans, and Chin Na skills #21-30! (And also reviewing the Yang Tai Chi classical form as well)
And during the month of MAY, the Brown Belts will be learning the Playful and Unpredictable Monkey King Staff "SEA DRAGON CANE"! All month! (from the classic Chinese novel – Journey to the West!)
And to end the month of MAY, for ALL Shao-Lin Students, we present our 2nd Shao-Lin ROAD TRIP for 2021, Traveling East of the Mississippi – to Raleigh, NC to learn the: Taoist WuDang MONK'S FLY WHISK seminar.
An ancient & secret Kung Fu weapon rarely ever seen inside or outside of China. Saturday, MAY 22nd, 2021 hosted by Sifu Mo and his spirited Kung Fu students,
Along with the May Black Belt PreTest & Brown Belt/Lower Belt/Tai Chi TEST!. In addition, a CHINA TRIP Meeting to share details of our upcoming TOUR – prior to the Festival beginning!
Our Tai Chi & Lower Belt classes, as well as, our Dragon Meditation, are both on-going, and the Shao-Lin Wooden Man is better than ever, now that we have added 4 additional Wooden Men to the school's training equipment.
(A total of 10 Shao-Lin Wooden Men available – Teaching Levels #1-13 Daily) And our OnLine videos have added a feature known as: "GUIDES" grouping the training for both Lower Belts and Brown Belts for their ease of learning and advancement.
And 100% of the Lower Belt Instructional Curriculum and 90% of the Brown Belt Advancement Curriculum are posted and available.
And instruction and training: Available BOTH Virtually/On-line and at the School. Especially nice to train in the comfort and security of your home 24/7.
Be sure to Sign Up Now to get the Early Bird Discounts!