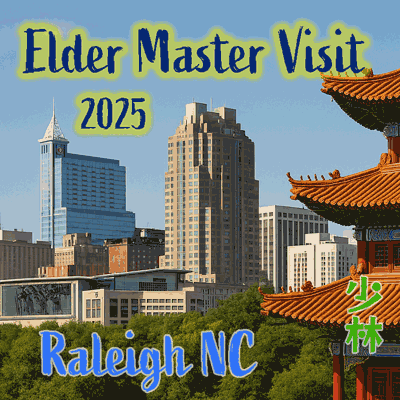 October Greetings Shao-Lin, Fall is finally here, and we are enjoyig the colors and cooler weather that the Fall offers!
We have completed the weapons of summer for the Brown & Black Belts, and are now into the Fall training and completing the Classical Shao-Lin Bird system, as well as, the 1st Shantung Black Tiger form and moving onto the 2nd Shantung Black TIGER in October!
Tomorrow @ 7pm IS our annual Technical Punch & Kick class @ Denver, which benefits both Cardio, over strength and fitness, and most importantly "martial skill & power"!
Be sure to also sign-up for the colorful & fun - 8 Taoist Immortals Drunken Broadsword form for the next 4 Saturdays @ Denver!
Many Black Belts of various levels are continuing their PreTesting towards their next level in 2019, with PreTesting in Albuquerque on October 20th, in LA on Novermber 10th, and Denver on December 9th!
As usual, our Wooden Man - Iron Monk/Iron Bone training continues into it's 5th year!
Many "new" students of ALL belt levels, have just signed-up, and begun their Shao-Lin Wooden Man / Iron Monk experience!
The invigorating & serene Dragon Meditation continues on Saturdays in Denver, for those looking to relieve stress, improve concentration, cultivate chi, and improve overall health! And as mentioned above, the Annual October CSC-Albuquerque Visit/PreTest and Festival, Mi Zhong Ch'uan – Lost Track Fist, and Instructor Workshop is in 2 ½ weeks.
And we complete our Shao-Lin travel for the year of 2018, with a visit to the Chinese Shao-Lin Center in LA on November 10th , featuring another of our internal arts – Meteor Fist!
And for developing one's martial skill and cultivating one's chi, the Iron Monk / Iron Bell training will be offered on Thursday October 11th @ Denver 6PM.
Looking forward to seeing all of you for the exciting training throughout the month of October.
Zai jian