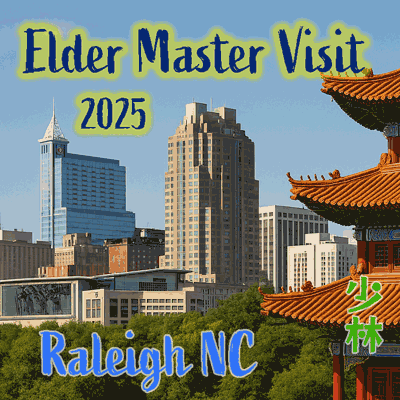 With the arrival of May/Spring, our Shao-Lin schools have some exciting Festivals for students of ALL Levels.
Our Black Belts continue with the elegant & classical Southern Spear - the famous General Yang's Spear from the Yang family tradition!
And the Brown Belts are beginning the legendary Monkey King's "Sea Dragon Cane", from the classic novel - 'Journey to the West'!
Our Senior Black Belts will have the opportunity to learn/review the rare, internal Hsing I SIX Harmonies Staff.
And for the first time in 4 years, the Denver Shao-Lin Center will be offering the dynamic & explosive 3 Sectional Staff.
And for those who enjoy traveling, we'll be heading to our sister school in Raleigh, North Carolina on May 19th, for the colorful and playful "Ground Monkey" form and training.
As usual, our Wooden Man - Iron Monk training continues into it's 5th year this Summer!
And the invigorating & serene Dragon Meditation continues with Part VII!
Looking forward to a challenging and exciting Summer of Kung Fu at our Shao-Lin Centers.
See you soon!
Zai jian