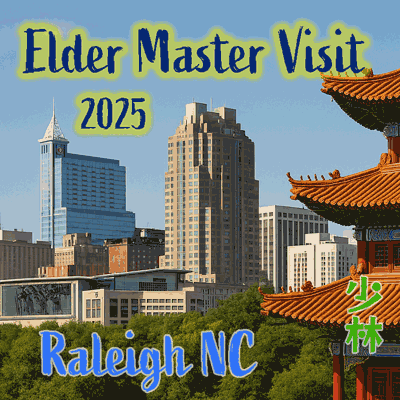 MAY Greetings Shao-Lin, It's HERE!
The Annual Black Belt TEST and Shao-Lin FESTIVAL featuring the rare and ancient SHAO-LIN FLYING SWALLOW – Classical Rope Dart!
Time for the Spring Shao-Lin ROAD TRIP to Colorado! We'll have Instructors and students from all over the US arriving for ALL the Events and activities.
Black Belts of all levels/ranks, from 1st degree Black Belt to 7th degree Senior Master, have been preparing for more than a year, for May 2019's Annual TEST!
Also this month, we'll be teaching the Heroic Hua 9 Ring Tao/Broadsword Festival. It ONLY comes around once every 3 years, so don't miss it!
And we'll also be offering one of our most Dynamic and Explosive 2-Person Weapon Fighting Sets! TAO vs CHIANG – Broadsword versus Spear! Nothing trains your memory, reaction time and reflexes like Kung Fu 2 person sets!
As usual, our Wooden Man - Iron Monk/Iron Bone training continues into it's 5th year! And it's just sooo much FUN! The invigorating & serene Dragon Meditation continues on Saturdays in Denver, for those looking to relieve stress, improve concentration, cultivate chi, and improve overall health!
Looking forward to seeing all of you for the exciting training throughout the month of MAY 2019.
Zai jian